Last year, I visited the Calgary Zoo which is most known in the negativity-centric media for its unfortunate animal deaths. In person, the zoo is a worth while destination for viewing over 1,000 animals.
A couple caterpillars make the rounds in the Botanical Gardens.
In the Butterfly Garden, there are many different butterflies fluttering around. I was quite captivated by this butterfly and pattern in its eyes.
A fruit bat's body is structured to hang upside down without exerting any energy. Their legs are surprisingly weak, and cannot support their weight while standing upright for a long period of time. But this isn't a problem when hanging upside down.
This chimpanzee looks from the outside into a cage. Unlike the monkey above, chimpanzees and apes do not actually have tails at all. I never noticed the difference until now!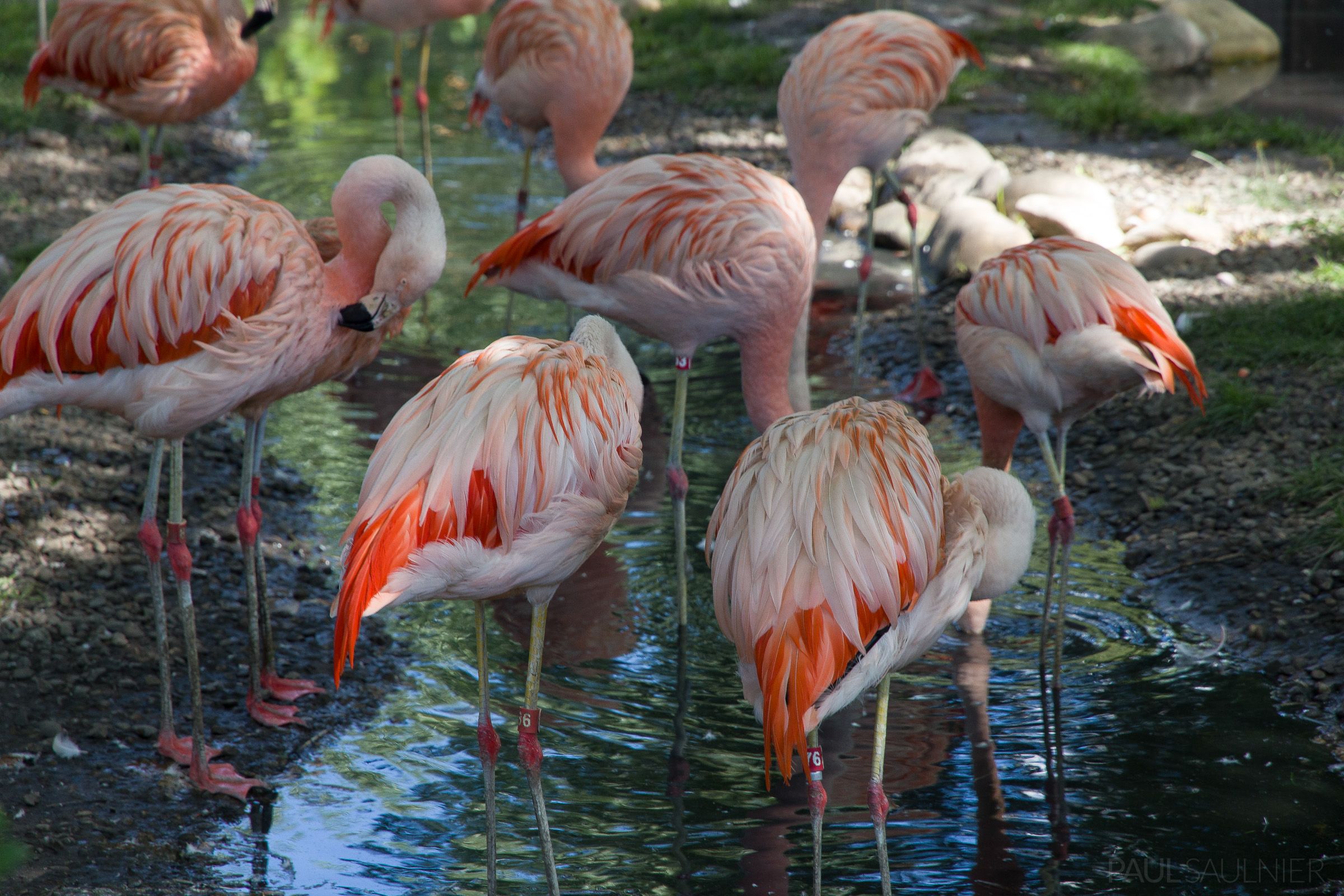 Numerous flamingos quench their thirst and clean themselves.
Meerkats like this are native to South Africa. They eat many kinds of insects and even small birds, and are immune to many kinds of venom. They don't have excess fat stores, so finding food is a daily need, which I'm sure is an easier process inside the zoo environment. Sadly, their lifespan in captivity is only 12-14 years, half of what it would be in the wild.
The zoo does a good job of copying the natural terrain especially outdoors inside a major Canadian city like here in the Canadian Wilds section.
After a day in the zoo, it is relaxing to sit down and enjoy the scenery.